Thrive in 5: Creating an Amazing Employer Brand
15 Feb, 2023
5 minutes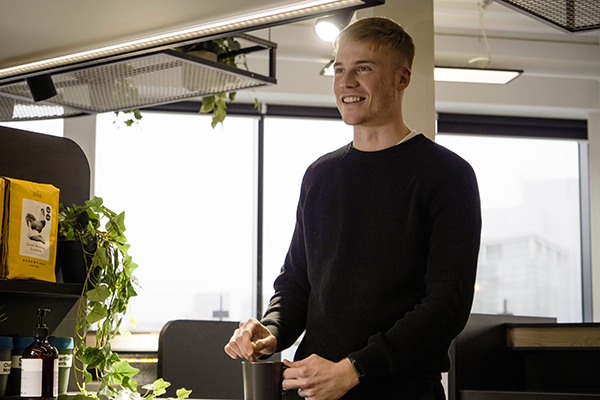 This week is all about winning the war for talent. Or, putting your best foot forward when it comes to attracting great people to your business.
We've asked our award winning marketing and employer branding team for their tips to help you stand out when it comes to attracting the best of the best in your sector.
#1 Sack the Stock
We're always told that it's a company's people and culture that makes people want to work for them. But then when visiting their website, we see stock photos that we've seen many times before.
Invest time into getting pictures of your greatest asset, your people, and pack your site with them. Even if it's just your careers page.
#2 Text < Images < Video
Something is better than nothing when it comes to employer brand, but images of delighted employees (as above) are better than just typing out your mission statement.
But video is better than both of them - an investment in creating some fantastic employer branded video could serve you for years and make the difference between that million dollar candidate agreeing to interview or just scrolling on by.
#3 Know your identity
Give some thought to your identity and tone of voice and make sure everyone who is communicating to candidates on behalf of your company knows it too.
Just having some sort of tone of voice will make you stand out from the competition.
#4 Get your people involved
On LinkedIn, individual profiles generate way more exposure than company pages. So it makes sense to boost your employer brand through your people, not put all your eggs in your company page basket.
Getting your people involved in the creation of your employer branding content, giving them ownership over it and then the tools to share it could see you have exponentially more impact and reach with your talent attraction strategy.
#5 Consistent content
Don't go away. Do everything we've said here, and keep doing it. That doesn't necessarily mean creating brand new content every week - it can mean re- purposing, reusing and re-formatting the stuff you already have.
Try and create a content calendar so you can plan ahead a month at a time and remain consistent with your employer brand.
That's all! We hope these tips will help you stand out in an increasingly crowded talent landscape, where a great employer brand is so often the difference maker between a passive candidate applying or responding to a message from your team.
If you want to do any or all of the above, then we'd be delighted to help, too. Just check out our Talent Attraction and CM Marketing pages. Or just cut out the middle man and send me an email at kris.holland@charltonmorris.com.
Thrive in Five is our weekly blog designed to help your people and business thrive. If you have a topic that you'd like to suggest for a future edition of #thriveinfive, send us an email to thriveinfive@charltonmorris.com.