Thrive in 5: Creating an Impactful Talent Strategy
08 Feb, 2023
5 minutes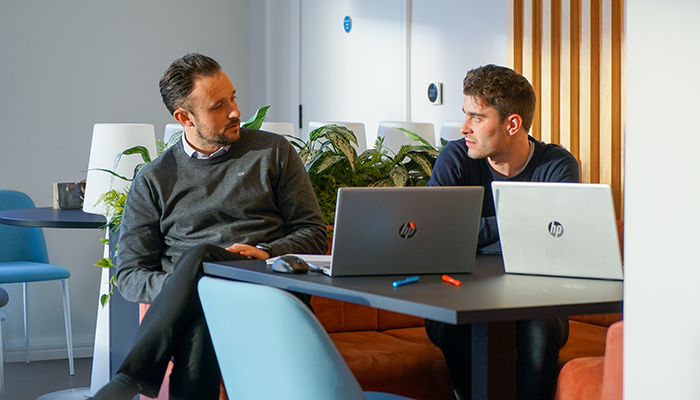 This week, we're talking about talent strategy and our tips come straight from Tom Parsons, Data and Insights Manager at Charlton Morris.
Your talent solution should be built on solid foundations. That means having a comprehensive and effective strategy, informed by data. Taking a data led approach to your talent strategy means that it will be more targeted and more efficient.
Here are Tom's tip for creating an impactful talent strategy:
#1 Location, location, location
Understand where the talent you want to hire is based before you stick a pin in a map. Doing a deep dive into properly mapping out your market can sometimes reveal 'hidden gem' locations - places where there is a surplus of talent that you're not paying a premium for.
A great way to take a look is to use LinkedIn, search by location and see how many people are in each place to build up a picture of the talent landscape.
#2 Know what you're paying
There are valid reasons for paying under, in line with, or over the market rate when it comes to salary. But in order to do that, you need to know what good looks like.
Put the time into understanding what you should be paying your people before you start looking for them. For the data, try finding salary surveys, publicly available data or even chat to a recruiter in your space.
#3 Do your internal research
Before you start speaking to people who don't work for you, speak to some that do. Ask your team - what's their favourite part of working for you? What made them really want to join? Then build a strategy and messaging around that.
#4 Create 'candidate personas'
Think about your target demographic. What do they like to do in work? Out of work? What car do they drive? Do they want to work at home or in the office?
Give them a name (let's say Susan), then make sure everything you plan appeals to Susan. If it doesn't, ask why not.
#5 Monitor performance and plan ahead
Don't be reactive when it comes to your recruitment. Think at least a quarter ahead, if not more. It's rare that someone leaving the business is a true surprise to everyone. Make sure your talent teams are in touch with HR so you can futureproof against departures.
Similarly, give your talent partners (internal or external) visibility over your hiring plans so you can plan ahead and have candidates ready to hire.
If you'd like help pulling together your talent strategy then Tom and the team would love to help! Just drop him a DM for a chat. If you'd like more info on what we do in this area at Charlton Morris, check out our talent strategy and CM Data & Insights pages.
Thrive in Five is our weekly blog designed to help your people and business thrive. If you have a topic that you'd like to suggest for a future edition of #thriveinfive, send us an email to thriveinfive@charltonmorris.com.