We are Officially One of the Best Companies to Work for in the UK
14 Dec, 2022
3 minutes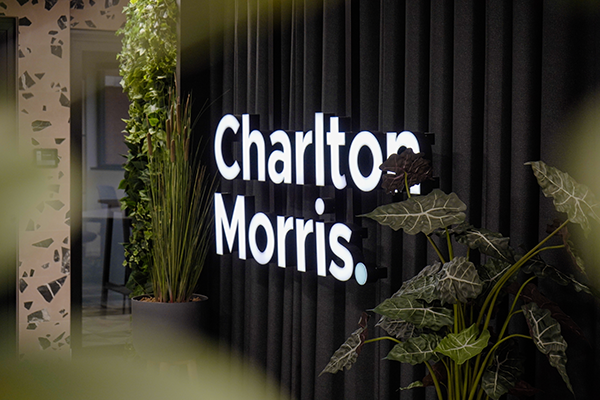 We are one of the best companies to work for in the UK for the fourth year in a row!
But that's not all. We are the 14th best company to work for in the recruitment sector and the 13th best company to work for in Yorkshire & Humber. These awards are a testament to our investment in people.

Our vision is to change the way the world sees recruitment by giving our people and customers the best possible experience. With us, you can choose a career path that is right for you. From first-class training to our award-winning marketing team, we are giving you the tools to take your career to the next level.

We want everyone at CM to feel motivated and stay curious, whether in a professional or a personal setting. That's why we curated our own internal Green Team & DEI Team, which are formed and led by people within the company.

For us, DEI initiatives are present in every part of the business. From observing dates and supporting charities to hosting guest speakers and workshops, we want to encourage everyone to bring their whole selves to work. We collaborate with everybody in the company to build a more diverse, inclusive and equitable environment.
"The Charlton Morris DEI team gives our employees a voice and platform to suggest ideas that could make us a more diverse and inclusive workplace; the team make sure we're always moving forward and acknowledging events and holidays as a business." – Louise Wright, DEI Champion Leader
Our Green Team consists of ambassadors that promote and encourage positive environmental activities within the business. They provide strategies, processes and educational materials that help us become more sustainable.

"Our Green Team brings together like-minded individuals, who are open-minded to change and ready to challenge the norm in the hope that some small pro planters acts from us can influence others to follow suit." – Emil Larsson, Green Team Leader

We want to keep everyone at CM healthy and happy by focusing on four wellbeing pillars: mental wellness, physical health, financial health and societal health.

Starting with mental wellness, we've introduced the four-day week to give everyone the opportunity to find the work-life balance that is right for them. On top of that, everyone has access to private wellness chats with Uplift Mental Health.

Moving onto physical health, we've partnered with Vitality to offer everyone access to private healthcare and various other benefits. Our partnership with hero, a health-tech app personalised to our needs, incentivises us to be more active by encouraging us to take part in walking or running competitions.

"Hero are an all-round wellbeing platform, app and team. As well as the whole company having access to the app and resources, the Wellbeing Champions at CM have been given training from Hero, to be able to signpost others to the right support, be active listeners and promote wellbeing initiatives across the company. It's so positive to keep conversations around prioritising our wellbeing at the forefront of what we do!" – Chloe Robinson, Hero Wellbeing Champion Leader
We also partnered with Matthew Hall, our Financial Advisor. Matthew hosts regular talks and is always happy to answer any questions we might have regarding our finances or current market updates.

Societal health is equally important for us. That's why we host regular mental health workshops with Jaimie Shires from Uplift Mental Health and have access to hero's app that allows us to track our mood. Moreover, we can also positively impact our society by partnering with charities such as Macmillan Cancer Support, Stonewall, Marching Out Together, The Ella Dawson Foundation, Simon on the Streets and many more!

Does this sound like a company you'd like to work for? Send us your CV here and we'll be in touch about our available opportunities!