Thrive in 5: Implementing the Four Day Week
22 Feb, 2023
5 minutes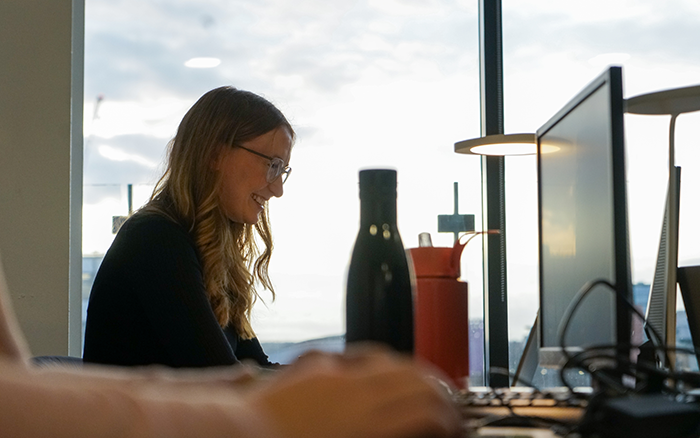 This week has seen results from the world's biggest ever 4-day week trial released, with positive feedback from the vast majority of participants:
"Overall results show that almost every organisation will stick to a 4 day week post-trial, with 91% definitely continuing or planning to continue, and a further 4% leaning towards continuing. Only 4% of participants are definitely not continuing."
Source: 4dayweek.com
At Charlton Morris, we've been working a 4-day week for the last 18 months, so thought it would be a great opportunity to share our learnings to help you thrive, should you be interested in testing it out.
#1 Pick the right 4-day week for you
It might not seem like it, but there are a number of different ways to work a four-day week. And they don't all mean just working four days. It's important to do your research and make sure that the type of 4-day week you want to pursue fits your business.
Options include:
Fifth-day stoppage (shut down operations for the same day each week)
Staggered (staff take a different day off each week, to keep operations consistent)
Decentralised (different departments work in different ways)
Annualised (staff work an average 32-hour working week, but potentially adjusted for seasonal demand over the year)
#2 Know where you start & end from
It's important to know how effective and efficient you are to begin with, and what you want to achieve from the 4-day week. It's also good practice to embark on a trial first, with measurable objectives you want to hit.
#3 Become an advocate, make the most of the opportunity and the community
One of the benefits of a 4-day week is that it can help you attract fantastic talent. So if you're trialling the 4-day week or rolling it out for good - shout about it! Speak to others who have been there before you for best practice and tips and make the most of the brave step you're taking.
#4 Study productivity
If you're dropping a day a week it's essential you have a plan in place to 'find' that time. Do research into productivity techniques, hold workshops and training sessions for your staff and ensure that everyone knows that productivity, per person, over four days, should increase.
Things like the pomodoro technique (25 minutes on, 5 minutes off) and having a super lean-tech stack are easy ways to start.
#5 Don't let Thursday become Friday (if Fridays are your day off)
One of the main reasons companies drop Fridays is because there's a steep drop in productivity come the end of the week. So it's really important that your four days don't have any such drop.
That means no wind down on a Thursday afternoon. It also means that (where possible) all appointments, plumber visits and similar 'life admin' tasks should be reserved for the day off. Your 4 days should be sacred, super productive time.
If you're considering making the move to a four-day week then first of all, good luck! If you have any questions you'd like to ask, just fire us an email over to thriveinfive@charltonmorris.com.
Thrive in Five is our weekly blog designed to help your people and business thrive. If you have a topic that you'd like to suggest for a future edition of #thriveinfive, send us an email to thriveinfive@charltonmorris.com.