Thrive in 5: How to Simplify Your Global Expansion with an EOR
22 Mar, 2023
5 minutes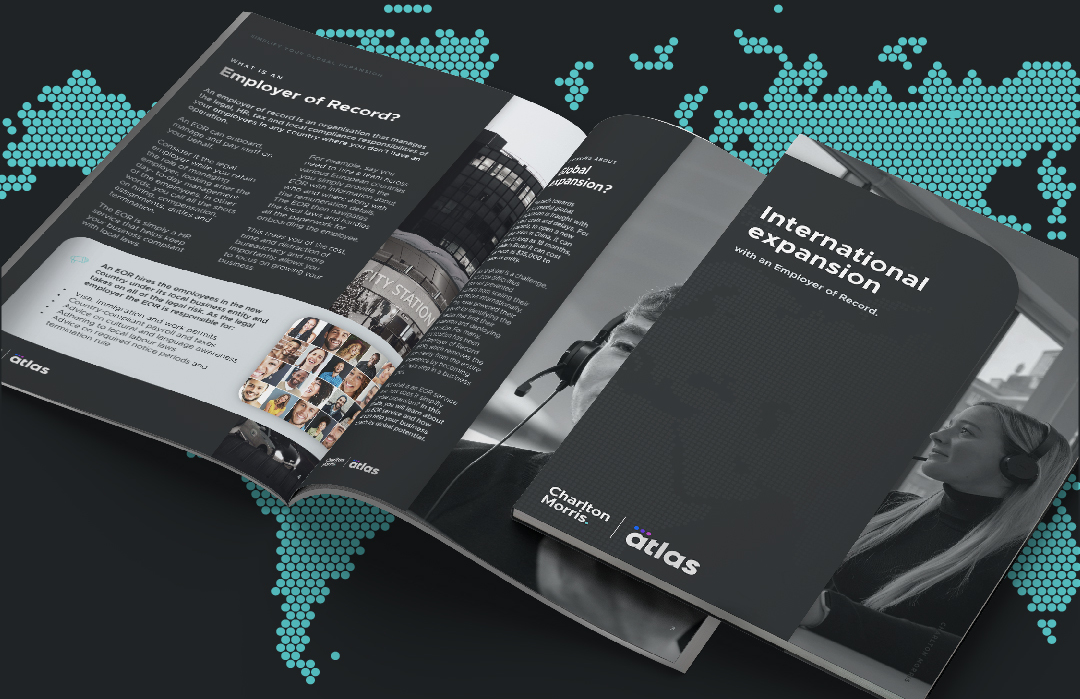 This week we wanted to talk about expanding your business internationally.
This presents an exciting opportunity for growth. But the complexity and challenges of doing so can often discourage many businesses from pursuing this goal. From navigating legal and compliance issues to managing local payroll and cultural differences, the obstacles are numerous.
What if we told you about a way to solve all these potential issues?
Today's newsletter is about why you might want to consider an Employer of Record (EOR) service.
Feel free to download our free guide International Expansion with an EOR for even more information. Click to download.
#1 You don't have to create a new business entity.
An EOR service eliminates the need for creating a business entity because your staff will technically be employed by the EOR. This means that you avoid the risks of tax and labour compliance in different countries. Most countries require a local business entity to pay employees, but these laws vary by country, state, or province. Creating a local entity can be an expensive and long process. With an EOR, you can avoid this and save time and money. Let's talk about that…
#2 It's a cost-effective solution.
The cost of creating a new entity can be a significant barrier to entry for entrepreneurs and businesses. Starting a new entity requires capital for legal fees, filing fees, licenses, permits and other administrative expenses.
There also may be costs associated with marketing, product development, hiring employees and securing office space or equipment. These costs can vary widely depending on the type of entity being created, the industry it operates in and the location of the business. It's important for entrepreneurs and businesses to carefully consider the cost of creating a new entity and develop a comprehensive business plan to ensure that they have the necessary resources to succeed.
#3 A speedy route to market
In today's fast-paced business environment, speed to market is often critical to success. However, global expansion can be a slow and complex process, with regulations and red tape slowing your progress.
An EOR can help accelerate your expansion plans by handling many of the administrative tasks involved in hiring employees and setting up a local operation. This allows you to focus on growing your business and building relationships with customers and partners in your new market.
With an EOR, you can set up operations in a new country in a matter of weeks rather than months or even years. This can be a significant advantage, allowing you to enter new markets quickly and stay ahead of the competition.
#4 Legal compliance is made easy
An EOR takes care of legal, HR, tax and local compliance responsibilities on your behalf in countries where you don't have an operation. They onboard, manage and pay staff, making them the legal employer. As the client, you retain the role of managing employer. You decide on hiring, compensation, assignments, duties and termination, while the EOR keeps you compliant with local laws.
#5 You avoid administrative headaches with global visa and mobility.
Immigration laws, visa and work permit requirements vary greatly depending on the country and the employee's nationality. Visa or work permit issues can delay an operation and cause administrative headaches. With an EOR service, you can avoid these issues as they provide dedicated global visa and mobility expertise. As the direct employer of the staff, the EOR is responsible for visa sponsorship applications and advises on all the requirements needed to accelerate an otherwise lengthy process.
With an EOR, you save time, reduce risk and focus on growing your business. For more information, download our free guide International Expansion with an EOR. Click to download.
Thrive in Five is our weekly blog designed to help your people and business thrive. If you have a topic that you'd like to suggest for a future edition of #thriveinfive, send us an email to thriveinfive@charltonmorris.com.